Why Buy Your FVBMB From Rguitars.co.uk?
Richard (Richards Guitars) has been providing the highest quality playing guitars to customers all over the World for 23 years.  Our service is unique
A Guitar Setup To Your Personal Specification
We will ensure your Faith FVBMB is setup to the very highest of standards.  Fret ends, nut slots, saddle height - even the gauge of string that you prefer.
Please watch the video for details.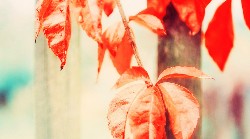 " From start to finish order my new faith was seamless. All my queries answered on the spot and someone to message at any point during the process. Thanks to Richard and his team I would never buy a guitar anywhere else again. 10 out of 10 "
— Matthew
Absolutely beautiful guitar, really nicely finished and a joy to play. Great service from Richard. Very happy customer. .
Alexandar
I love this guitar its lovely to play and the set up has been done to perfection I'm definately happy
Keith
All round excellent guitar, purchased from an all round excellent supplier, Richards Guitars. Highly recommend speaking with Richard and his team before purchasing elsewhere.
Brian