4.7 star rating
12 Reviews
"Less is more"
Review by Ian B. on 2 Oct 2018
review stating "Less is more"
My FKN is a thing of beauty both in looks and in sound. Less is definitely more with the Naked series. I had a bigger budget but Richard persuaded me that this guitar was a fine piece of kit for the price, how right he was.
Thank you Richard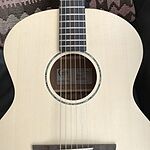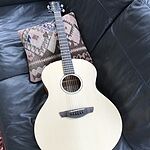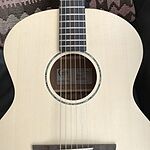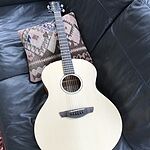 Richard was helpful from the
Review by David P. on 10 Jul 2015
review stating Richard was helpful from the
Richard was helpful from the start of the buying process right up to delivery. I told Richard what sort of music I played (delta blues) and he suggested the naked Neptune range. He was correct. The guitar is amazing and perfectly set up
First class! Great advice and
Review by Richie on 18 Mar 2015
review stating First class! Great advice and
First class! Great advice and an even better guitar! Thanks again to Richard and his team.
Naked is good
Review by Andrew R. on 14 Jun 2014
review stating Naked is good
What a sweet guitar. Very delicate and subtle, I think the finish really helps the acoustics. Probably similar to string instruments (violins etc) which also have a thin finish. Whilst it was good on arrival, after a couple of weeks it has opened up even more and I have no doubt it will continue to improve. Lovely set up, very 'soft' feel. A keeper.
Superb Faith Naked Neptune
Review by Andy K. on 25 May 2014
review stating Superb Faith Naked Neptune
I had already bought a Cort Cr custom from Richard so I had no hesitation in asking him to recommend an acoustic guitar for me . He suggested a few examples , one of which was the Faith , which he described as 'a beautiful instrument' . Well he was right , it has the stunning sound and is a delight to play !! Fantastic !
Q: Hi, please can you tell me if this guitar would be ok for a 5ft 4inch beginner with fairly small hands?
A: There isn't a whole lot of difference between standard sized acoustic guitars, from my experience. The FKN is just a beautiful guitar to play, superb to learn on, you will probably never need anything else.
A: I'm only 5ft 5 and it's perfect size and plays well
A: The neck and reach, probably yes, but the body is quite large, so probably not in my opinion