We are the UKs leading Vintage guitars Specialists
Vintage Guitars UK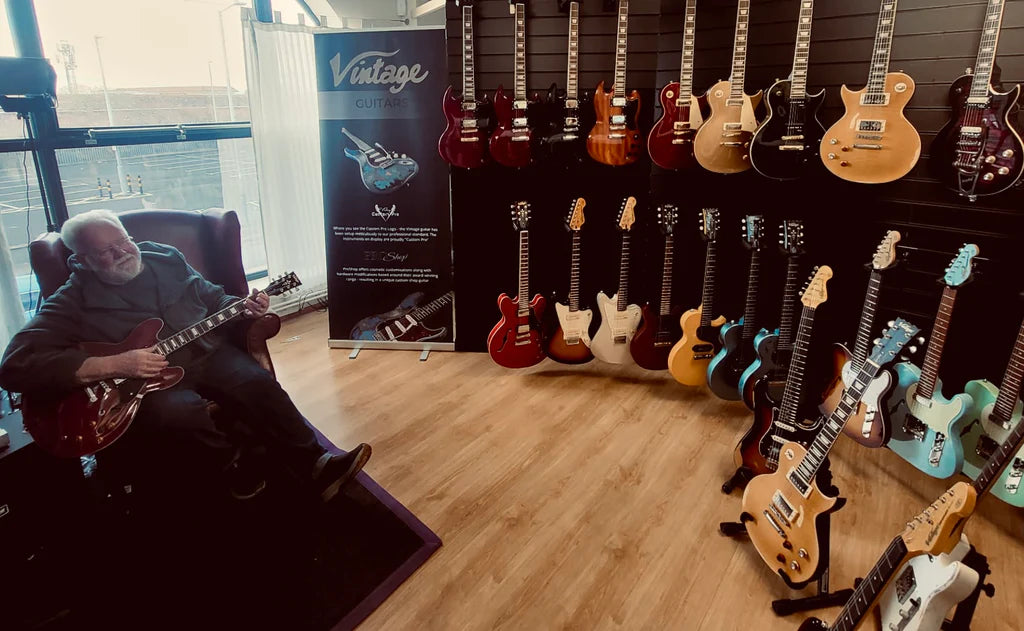 Vintage Guitars Showroom Experience
Enjoy Your Moment with Vintage Guitars
Have you ever visited a guitar showroom dedicated to the brand of your choice? Was it closed to everyone else whilst you enjoyed trying whatever you wanted in total privacy? Was every single guitar setup ready for you so you get the very best out of every instrument on display?
If the answer isnt yet to all of the above then you weren't at Richards Guitars :)
From Icon To ProShop
You cant beat Their Price vs "Mojo" Combination!
No other guitar brand gives you affordability with genuine authenticity and what I call "mojo"!
It really is an incredible brand that I would recommend to anyone from beginners to professionals who need a wonderful guitar on a tighter budget.
With the advent of the "proShop" series with a genuine UK custom shop building guitars of your dreams from well under £1000, Vintage electric guitars really are second to none.
Some of my most popular Vintage guitars series are listed below. Just click on the image for the wider range to show in the catalog.
Richards Vintage Guitars News