Great experience from a team that cares about service
Review by Graham P. on 23 Oct 2019
As a novice to guitars I have gained most of my experience from Richard's web resources and videos, website and also from the responsive interactions on his web chat. What comes across is a passion for guitars and an enthusiasm to pass that onto his customers. So when Richard came up with a stunning example of the Faith Blood Moon I just had to have it. Communication and preparation of the guitar was first class and I am now the happy owner of a lovely guitar with Richard's added value and reassurance that I bought it from someone who offers real customer service and expertise. Jon mirrors the enthusiasm of Richard and reflects the customer centric values.
Fvbmb
Review by George M. on 7 Sep 2019
This baby is great unplugged and when you plug it in it's a whole new ball game.Your service was awesome guitar ready to play on arrival and I was late for work 3 days in a row as I couldn't put the damn thing down..
Have Faith! (Venus Blood Moon)
Review by Guy E. on 20 Aug 2019
Wanted to try out a Faith Venus BM and RG had a couple in stock. Turned out to be an excellent guitar so I walked away with one but not before I'd been made a cup off coffee and left in the practice room by very helpful staff who did'n't rush or overdo the service or anything. If the next guitar I want is stocked by RG I'll be heading there first instead of Guitar Guitar. Can't recommend them enough.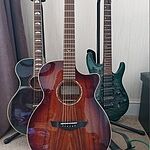 Faith Venus Blood Moon Burst
Review by Justin K. on 6 Aug 2019
Very pleased! Beautiful guitar expertly set up.
Very professional business with excellent communication.
I would definitely buy again from Richard's Guitars
(Once I can put this one down)
Thanks, Justin K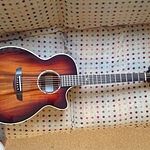 Awesome guitar and service,thankyou
Review by Gary T. on 23 Jul 2019
Awesome guitar and service,thankyou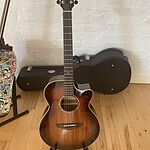 Q: Hi Richard, Thanks for letting me know about the upgrade on the Faith Blood Moon guitar. How good is the tuner on the new model please?
Q: Does this guitar come with a hard case
Q: Hi Richard,

Last Saturday I ordered the "Faith FVBMB - Venus Blood Moon Burst Electro". When do you think you'll be ready with the setup, i.e., when will I receive the guitar? I know the time frame is about 2 weeks, and there's no rush as such - am just curious.

Thanks a lot for a brief reply.

Kind Regards,
Jake
A: Hi. Best to chat to me directly on the chat or email order tracking email directly at
orders@richardsguitars.co.uk
but to answer your question, if you ordered it Saturday it will be out with you next week. Click on my chat for specific details but Teresa will email you the day it goes and send you tracking details.